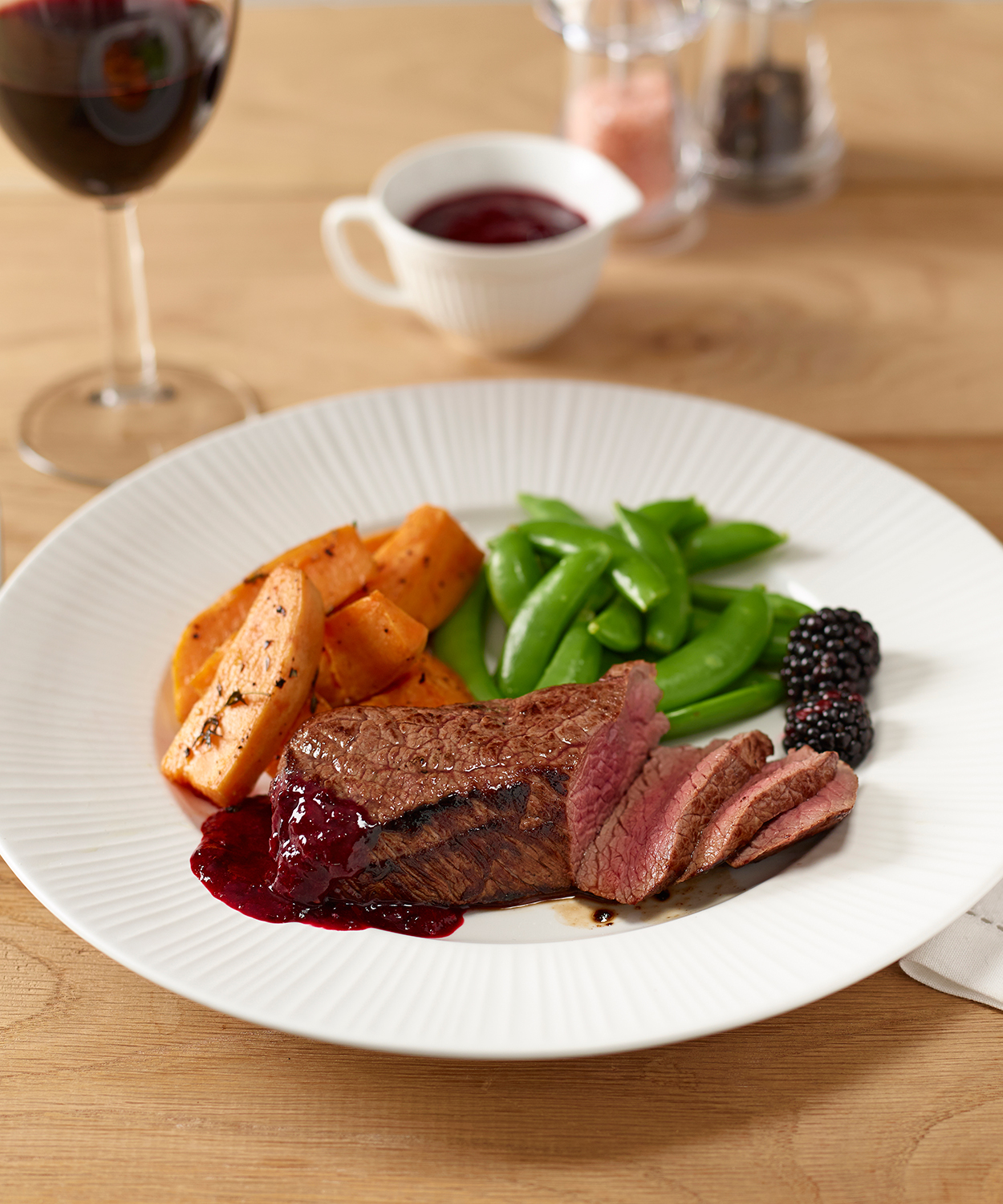 Ingredients
1 pack of Willo Venison Steaks
2 Medium sweet potatoes
Rapeseed Oil
Black Pepper and sea salt
For the sauce
1 onion finely chopped
1 clove of garlic crushed
1 glass of red wine
1tsp of honey
200g blackberries fresh or frozen
Method – Venison Steak with Sweet Potato
Preheat your oven to 180.
Wash and slice your sweet potato. Place on a baking tray with a little oil. Season with sea salt and black pepper.
Place in the oven and roast sweet potatoes for 20 -25 minutes until crispy on the outside and soft and fluffy in the inside.
Add a little oil to a pan and fry the onions and garlic until soft. Add the wine, honey and blackberries and simmer until the sauce is thick and deep in colour. Pass through a sieve to remove the seeds.
Meanwhile pour a little rapeseed oil in your frying pan and place on a high heat. Season your steaks with black pepper. When the pan is smoking place your steak in. Cook on a high heat for 5 minutes either side. (best served pink)
When the steak is cooked to your liking (6-7 minutes for medium) remove from the heat and leave to rest for 10 minutes.
Reheat sauce and serve the venison steak and sweet potato wedges with either a crisp green salad or sugar snap peas.