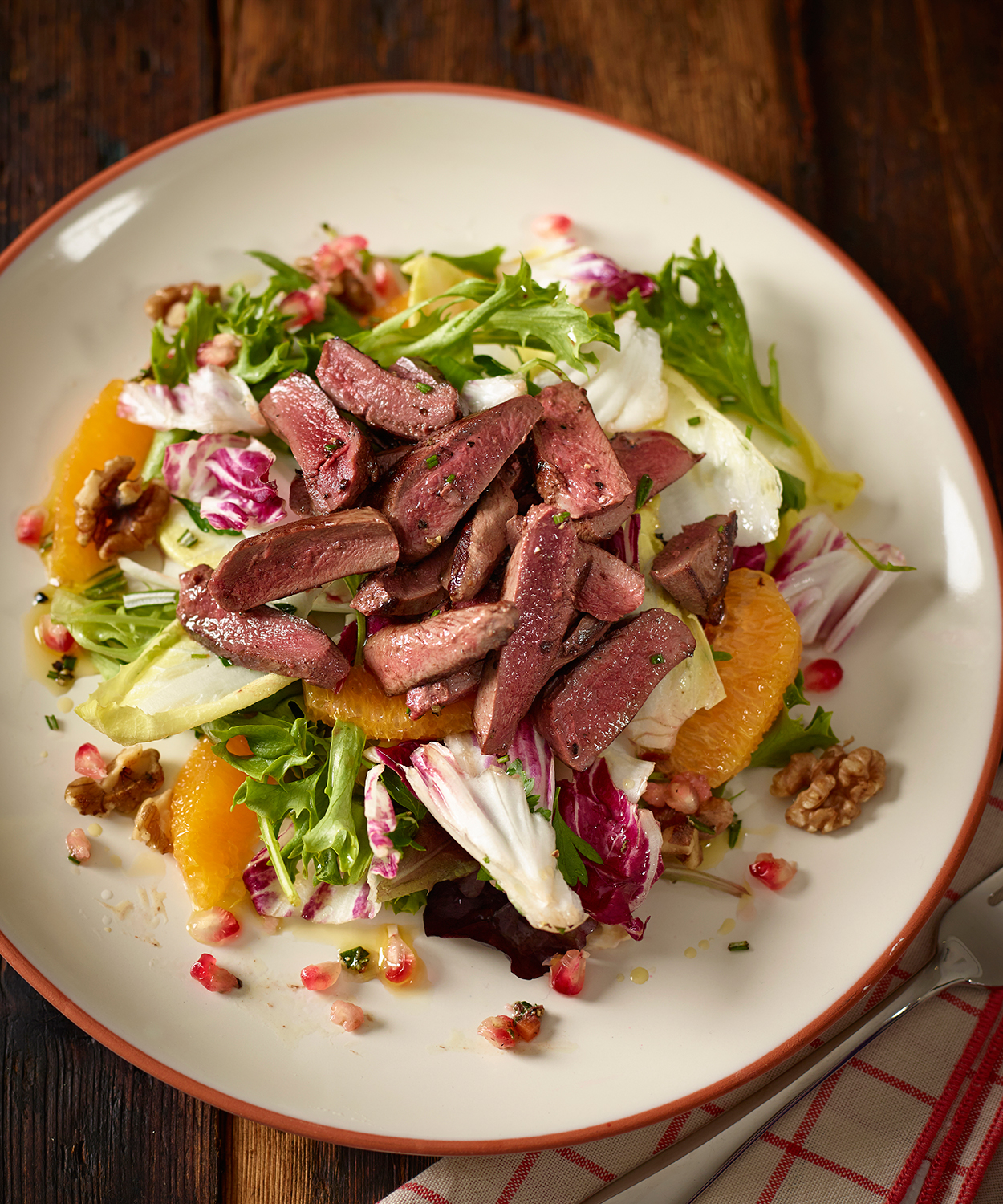 Ingredients
4 Wood Pigeon breast fillets
1 pomegranate
1 orange
½ cup of walnuts (halved)
Mixed salad leaves
2 sprigs of fresh Thyme
Olive oil
Method – Wood Pigeon Salad
Wash and drain salad leaves and place in a large serving bowl.
Peel and segment the orange.
Remove the pomegranate seeds from the fruit.
Scatter the orange, pomegranate and walnut over the salad leaves.
Heat your frying pan over a high heat pour in a little oil. When smoking place in your pigeon fillets.
Pan fry for 2 ½ minutes either side.
Remove from heat and season with black pepper, leave to rest for 5 minutes.
Thinly slice the pigeon and scatter over the salad.
Dress with a drizzle of olive oil and fresh thyme.