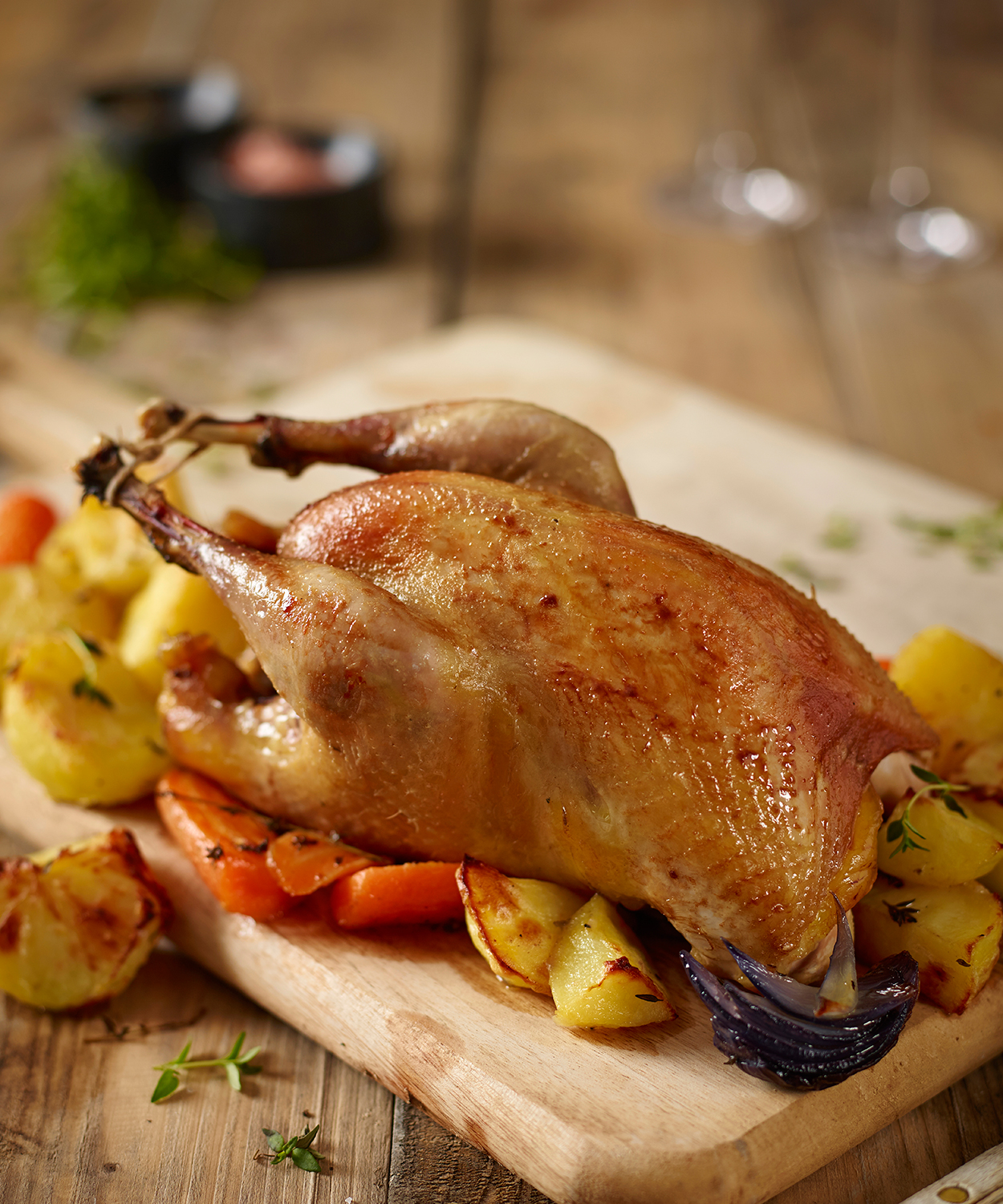 Ingredients
1 Willo Oven ready pheasant
2 Rashers streaky Bacon
Olive oil
Method – Roast Pheasant
Preheat oven to 200
Place pheasant in a roasting tin. Drizzle with olive oil and season with salt and pepper.
Lay bacon over pheasant breast
Place in the oven at the high heat for 10 minutes.
Reduce the heat of the oven to 180 and cook for a further 20-30 minutes depending on size.
Remove Bacon 10 minutes before cooking is finished to allow skin to crisp up
Remove from the oven, check juices run clear when skewered through thickest part, if so leave to rest for 15 minutes.
Serve your roast Pheasant with roast potatoes and seasonal vegetables.