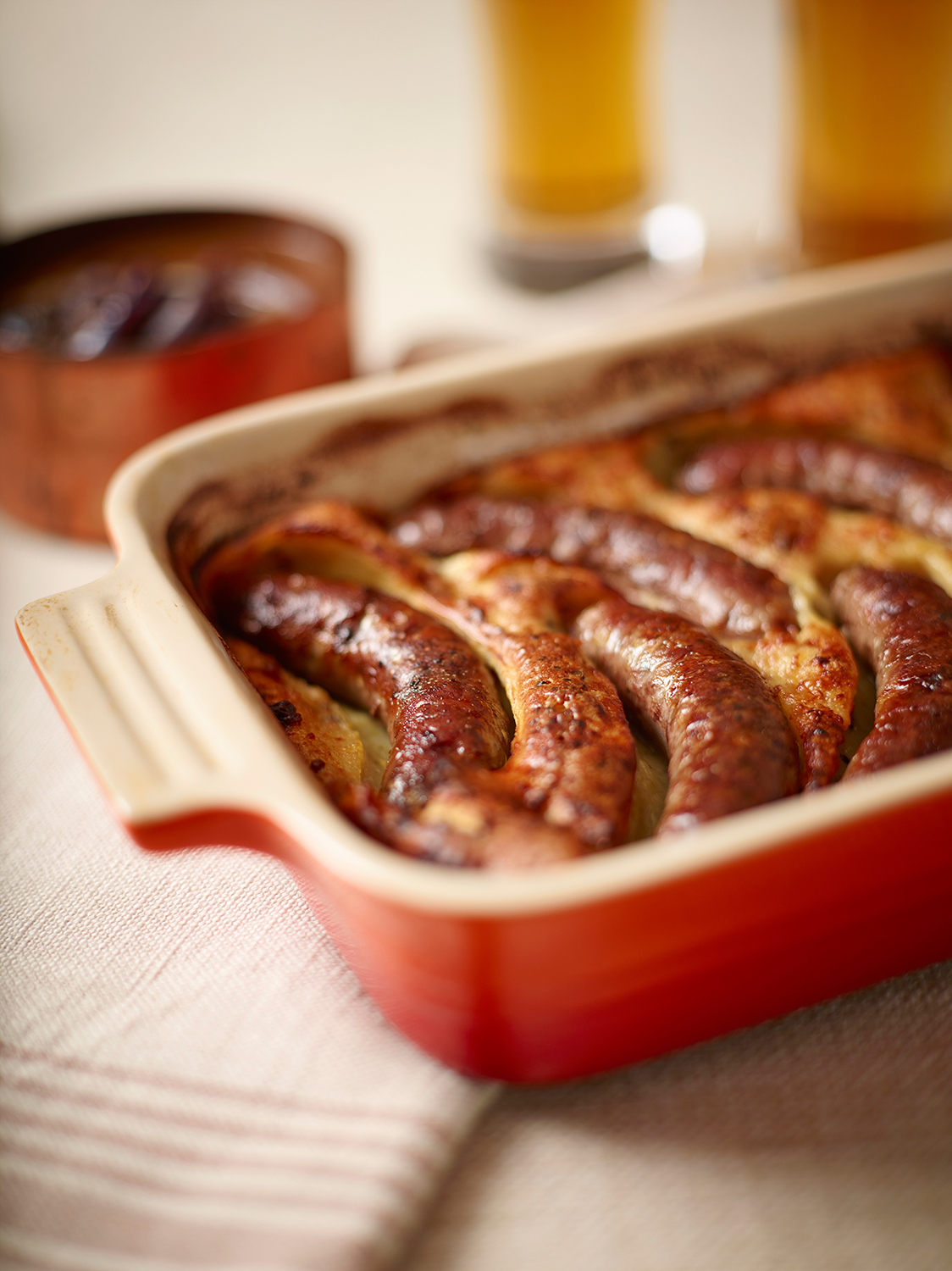 Ingredients
Method – Wild Boar Toulouse Sausage Toad in the Hole
Preheat oven to 220c or 200c fan
Make the batter. Sieve the flour into a large bowl and make a well. Break in the eggs mixing as you go. Add the salt. Slowly pour in the milk a little at a time whisking the mixture constantly. Continue until all the milk has been whisked in and the mixture is thick, creamy and lump free. Leave to stand.
Preheat oven to 220.
Pour oil into a roasting dish and place in the centre of the oven.
When the oil is hot add the sausages to the dish and roast for 15minutes
Take the roasting dish out and carefully pour over the batter mix. Return to the oven. Leave for at least 20 minutes to ensure the mixture rises. When risen and golden brown remove from the oven
Serve your Wild Boar Toulouse Sausage Toad in the Hole with mustard mash and onion gravy.