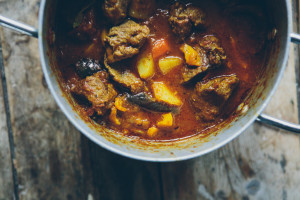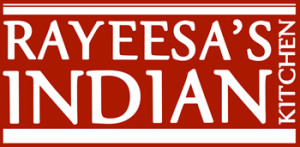 Ingredients: –
1kg diced venison.
2 tbsp. rapeseed oil
2 onions sliced
3-4 cardamom pods.
1 tsp. whole black peppercorns
2-3" cinnamon bark
2-3 whole bay leaves.
¾ whole dried red Kashmiri chillies
1 tbsp. garlic & ginger paste
1 ½ tsp. ground coriander
1 tsp. turmeric
1 tsp. paprika
6-8 vine tomatoes cut into quarters (or tin of tomatoes)
Salt to taste
Fresh coriander to garnish
Method: –
Heat oil in a heavy based pan and brown onions gently for 10-15 minutes.
Add aromatic spices: cardamom, cinnamon, peppercorns, bay leaves and dried Kashmiri chillies and fry together until they release a wonderful aroma.
Add the ground spices with the garlic and ginger paste and mix well, add a splash of water if required.
Add tomatoes mix well.
Add some water if needed and lower heat and put a lid on to simmer for 10-15 mins or until the oil begins to separate and the tomatoes are well combined.
Add the venison pieces and brown in hot sauce for 5 mins, before adding enough water to just cover the lamb.
Cook for 40 mins or until venison is perfectly tender. Keep checking from time to time to avoid mixture sticking to side.
When meat is cooked and oil has separated from the mixture, garnish with chopped fresh coriander and serve your Venison Rogan Josh with rice or Indian bread.